18 things to make you more efficient - Focus on most important tasks first
Productivity tip – Focus on most important tasks
You probably didn't go to the Massachusetts Institute of Technology better known as MIT – but an MIT can help you be more productive.
The theory behind Most Important Tasks (MIT) is that any given to-do list has some tasks that are more important than others. If you focus on simply checking off to-do list items, you'll end up with a mix of important and less important tasks completed, so you'll need to prioritise and I suggest you use My Super To-do List which enables you to set your priority and do the Most Important Tasks first.
Download your free copy here: https://tickthoseboxes.com.au/free-stuff/
It also exposes you to the potential for procrastination—it's easy to spend the whole day checking off easy, less important to-dos instead of buckling down on the hard stuff.
Instead, spend a few minutes at the beginning of your day to choose 1–3 MITs—the things that, no matter what, you need to finish by the end of the day.
With a renewed focus on what's important, it's easier to make sure the important things get done. Efficient is doing things right and effective is doing the right things. So the most productive people work on the high value tasks, making sure that how they are doing those tasks is the best way.
DELIVERING WHAT YOU PROMISE
and getting your team to do the same
Do you meet the obligations, promises, goals and commitments made to yourself and to others?
The American Society of Training and Development (ASTD) did a study in 2010 on accountability and found out that the probability of completing a goal is:
10% – If you have an idea or a goal actually.
25% – If you consciously decide you will do it.
40% – If you decide when you will do it.
50% – If you plan how you will do it.
65% – If you commit to someone, you will do it.
95% – If you have a specific accountability appointment with a person you've committed to.
After reading this, how likely are you to achieve your; goals, promises, obligations and commitments alone?

Book your FREE Unboxing Session with me 'The Accountability Guy' and we'll examine exactly where you're at, what's worked and what hasn't, and we'll take a look at your priorities to set the path moving forward. Each Unboxing Session includes:

60-90min obligation-free Zoom chat about your goals, promises and commitments
Examine your priorities
Review your 'To-Do List' and we'll dig-in to how you will implement
Together, we will create a plan and set timelines
For more information visit: https://tickthoseboxes.com.au or call me directly: +61 418-379 369.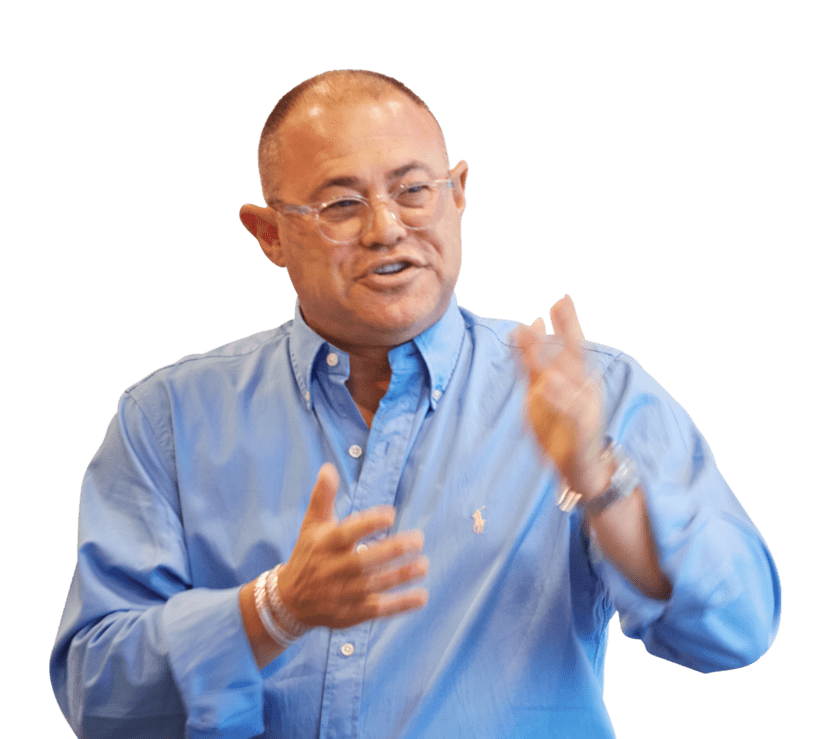 I'm Darren Finkelstein, The Accountability Guy™.
I'm a sought-after, highly experienced Accountability Coach, Business Advisor & Mentor. I work with high-performing entrepreneurial business owners and their teams. Also, I am a conference and event speaker on all matters of accountability and getting stuff done.
My past experience includes working at Apple for 10-years as 'Manager of Commercial Markets' during the inspirational Steve Jobs era. Then, building a successful entrepreneurial business for 15-years in the marine and lifestyle industry until we successfully sold and exited. I'm the author of three bestselling and award-winning books and are a part-time summer presenter in Melbourne on radio 3AW.
Accountability is my specialty; it's a tool that I've mastered for my business over many years. It held me in good stead at Apple, and it kept me ahead of the game in our business. The result is that I'm incredibly focussed, well organised and outcome-driven which has led to my business success.
Yet for others, accountability frequently makes people nervous, as it requires us to step up our game, be introspective and hold ourselves to account, which can be very uncomfortable initially until you harness the power and momentum it generates, with the realisation how powerful it is, and how effective you could become.
Did you know that the A-word 'accountability', is regularly misspelt and often misunderstood? Businesses don't really understand the difference between responsibility and accountability? Both are cousins but not the same.
You see, you are responsible for things and accountable to people, hence the confusion.
To me, being accountable simply means 'doing the things you say you are going to do', and 'getting your team to do the same'.
Work with me directly and I'll keep you accountable and hold you to account for your commitments, promises and goals during my signature private 'One-On-One' Sessions (limited spaces available) or perhaps you and your team might like to join my 'Group Mastermind Forums', or register for my (D.I.Y) online program 'Accountability Made Easy'.
Want to know more about working with me? Visit Working With Me.
It's my desire to hold everyone in the room to account, which makes me an engaging Speaker on the subject of 'Accountability' for your next event, conference or workshop; face-to-face or virtual. My goal is not only to motivate your audience but to inspire them to take action for themselves so they too can implement and execute.
I've got a full playbook of strategies that I'm privileged to share or maybe we can create a totally bespoke and customised package to suit your individual or team needs. For more information, visit my website.
NEXT STEPS – 'Free' Unboxing Session
You'll get four important outcomes from my one-on-one 'Unboxing Session' conducted over Zoom and its 'free' without obligation:
60-90 min discussion about your business and your goals.
Examine your priorities, and look at what needs to be done.
Review your 'To-Do List' and discuss implementation & execution.
Together, we will create a plan and set timelines.
You have so much to gain and nothing to lose! There is NO downside for you whatsoever. If you do nothing, this is exactly the same as sticking your head in the sand. All this is procrastination and hope, which does not improve your situation automatically. In fact, doing nothing – makes it worse.
To find out more: https://tickthoseboxes.com.au/unboxing-sessions/
————————————-
After reading this, how likely are you to achieve your; goals, promises, obligations and commitments alone? Unlikely I suspect, without external assistance.