How Do I Keep My Friends Accountable?
Three Steps to Inspire Accountability
Accountability is an act of trust and determination. It combined the action of trusting in your abilities, strength and the act of leaving your weaknesses behind with determination. In this journey, you are the sole entity responsible for your actions. Accountability is all about taking charge of your thoughts and actions. Understanding that everything you do influences your life and the lives of those around you, whether at home or work. It doesn't have to be a solitary journey.
Accountability is as much about sharing your journey, your struggles, and your achievements with those you love. It's also about learning, growth, and improvement in all affairs.
If you have partnered with a friend or buddy to help you out with your journey, or alternatively, if you are playing the supportive role in someone's accountability journey as an accountability partner these tips will surely help.
Here's a list of things you can do to keep your friends and loved ones accountable and focused for success.
1. Begin By Building An Understanding
How can you help someone if you do not know what they are aiming for? Building an understanding with your friends in regards to their ambitions and objectives is the first step. This step helps towards helping them remain true to their accountability efforts. Communication is key in every relationship, and the same goes for accountability partners. Learn to listen carefully to your friends and make a clear picture of what they are aiming for and where they want to be. Doing so can help them reach their milestones in a manner that is aligned with their interests and preferences.
2. Keep Track of Progress
If you have been assigned to keep a track of the progress your friends make. It's essential that follow them along their accountability journey with a dedicated mindset. This doesn't mean that you must get involved in every little thing. Giving your friends time and space is equally important. What you must do, is to keep an eye out for your friends and act in honesty if you feel that your friends are losing sight of their accountability goals. Also if their morale seems to be losing its strength. This is where you can jump in and help them get motivated. Reminding them of the final goal and the benefits of achieving their ambitions in the long run.
The best way to motivate your friends to remain accountable for their actions is to practice what you preach. The best kind of leadership is to lead by example. When you start displaying accountability in everything you do. The people around you will also start reflecting the same attitude. That is why it is crucial to share a positive outlook towards accountability and to practice it whenever possible. This helps you incorporate accountability in your life and inspires and motivates others around you. They'll be able to follow your example and see for themselves. They will see the benefits of undertaking their personal journey towards accountability.
Accountability is not only a journey. It is a philosophy that guides your thoughts and actions in everything you do. It is a mindset of mindfulness, living in the present, and complete conscious awareness. Accountability can transform your life by helping you take on one day at a time. Doing so with complete interest, focus and determination while continually working for your improvement and success. Building a culture of accountability amongst your friends and family. This begins when you show everyone that you're committed to the cause and you're ready to help others. People who are also ready to incorporate accountability and mindfulness into their lives. Furthermore, as a friend, it is your job to help your colleagues and buddies understand and enact accountability. So that it becomes a healthy part of your journey and experience.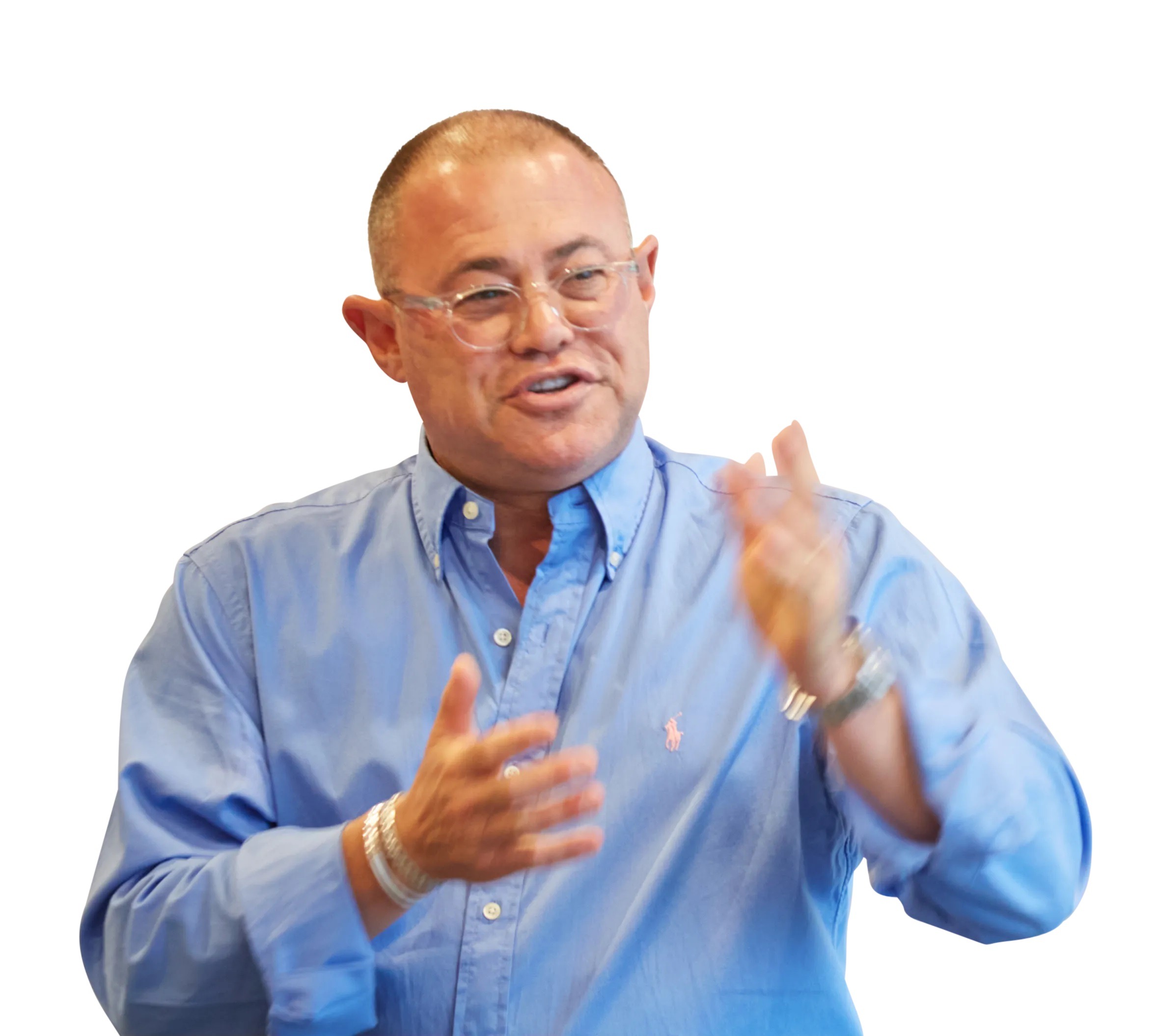 I'm Darren Finkelstein 'The Accountability Guy'
I'm a sought-after, highly experienced Accountability Coach, Business Advisor & Mentor. I work with high-performing entrepreneurial business owners and their teams. Also, I am a conference and event speaker on all matters of accountability and getting stuff done.
My past experience includes working at Apple for 10-years as 'Manager of Commercial Markets' during the inspirational Steve Jobs era. Then, building a successful entrepreneurial business for 15-years in the marine and lifestyle industry until we successfully sold and exited. I'm the author of three bestselling and award-winning books and are a part-time summer presenter in Melbourne on radio 3AW.
Accountability is my specialty; it's a tool that I've mastered for my business over many years. It held me in good stead at Apple, and it kept me ahead of the game in our business. The result is that I'm incredibly focussed, well organised and outcome-driven which has led to my business success. Yet for others, accountability frequently makes people nervous, as it requires us to step up our game, be introspective and hold ourselves to account, which can be very uncomfortable initially until you harness the power and momentum it generates, with the realisation how powerful it is, and how effective you could become.
Did you know that the A-word 'accountability', is regularly misspelt and often misunderstood? Businesses don't really understand the difference between responsibility and accountability? Both are cousins but not the same. You see, you are responsible for things and accountable to people, hence the confusion. To me, being accountable means 'doing the things you say you are going to do', and 'getting your team to do the same'.
Work with me directly and I'll keep you accountable, hold you to your commitments, promises and goals in my One-On-One Sessions (limited spaces available) or perhaps you and your team would like to join one of my private Mastermind Group Forums, or try my (D.I.Y) online program 'Accountability Made Easy'. Want to know more about working with me? Visit Working With Me.
It's my desire to hold everyone in the room to account, which makes me an engaging Speaker on the subject of 'Accountability' for your next event, conference or workshop face-to-face or virtual. My goal is to not motivate but to inspire your audience to take action for themselves so they too can implement and execute.
I've got a full playbook of strategies that I'm privileged to share or maybe we can create a totally bespoke and customised package to suit your individual or team needs. For more information, visit my website.
—
After reading this, how likely are you to achieve your; goals, promises, obligations and commitments alone? Unlikely I suspect, without external assistance.
Book your FREE Unboxing Session with me 'The Accountability Guy'!
Together we'll examine exactly where you're at, what's worked and what hasn't. We'll take a look at your priorities to set the path moving forward.
Each Unboxing Session includes
60-90 min obligation-free Zoom call to discuss your goals, promises and commitments
Examine your priorities
Review your 'To-Do List' and we'll dig-in to how you will implement
Together, we will create a plan and set timelines
Click here to book your free session.
For more information visit: https://tickthoseboxes.com.au