What Is Small Business Coaching?
Most small business either operate on a constrained budget or lack the resources and expertise for further growth. Unless you come from a trained business background, chances are that you will no doubt need help. Whether it's with some aspects of running and expanding your business. You should get help from well-qualified professionals who know the ropes.
That is where small business coaching comes in.
What Do Small Business Coaches Do?
A business coach is either an individual, team or firm that helps identify the strengths, weaknesses and possible strategies for your business. The job of a business coach is to analyze the current standing of your organization and provide solutions to your challenges, constraints and issues with the purpose of helping your business expand or rather work more efficiently in its present form.
The arsenal of a business coach consists of sound advice, suggestions and tips garnered from insider experience in your related industry that makes them aware of the common problems that arise in your niche and the quickest ways to resolve them effectively.
These services can be delivered in the form of one-time consultations and evaluations or regular coaching and mentoring classes or sessions that actively resolve issues as they arise through time, providing continuous support to your business.
This sense of 'I've a lot of time' and 'I can do it whenever I want' never lets you lift your business off the ground. It keeps you interested enough, but you never get to define a course of action to achieve those dreams. There's always a tomorrow, right?
Ten Ways a Small Business Coach Can Help You
The job of a business coaching is more about teaching you how to make your business better rather than taking matters into their own hands with executive power. The following is a list of ways in which a business coach can help you identify and resolve the ongoing issues with your business and move forward with a comprehensive strategy.
Identify Issues Within The Business
Building Trust: A Coach Will Help You See And Build On Your Strengths And Strengthen Your Confidence In You And Company.
Challenge Your Thinking: A Solitary Business Owner Only Works Under The Beliefs They Hold, Which Can Hold Back Them. A Coach Can Challenge Your Thinking, So That You Can See More Options And Avoid Sabotage Success In Limiting Beliefs.
Expand Your Mind And Business: A Business Coach Can Help You See The Bigger Picture And Set Bigger Targets.
Help Get You Unstuck: A Coach Will Help You Find Out Where You're Stuck, And Get You Motivated To Step Forward Again.
Help You Organize Your Activities And Goals: A Coach Will Help You Define The Actions You Want To Work On And Give You Tools For Time Management.
Accountability: If You Don't Follow Through, A Coach Will Expect You To Deliver On The Plan You Set Up, And Call You On It.
Help You Come Up With Ideas And Refine Them: Coaches Have Experience That Can Give You Fresh Ideas Or Improvements To Old Ideas And Help You Find Out Which Ones Are To Try And Prioritize.
Sounding Board To Get Feedback And Brainstorm
Grant Advice And Share Know-How
How to Know if You Need a Business Coach
Business coaching can benefit all business owners, even experienced ones. But there are cases where coaching may or may not make the difference in achieving big success. Here are a few signs you could use a business coach 's help:
You just feel stuck.
You have not and you cannot come up with a plan.
You're overwhelmed.
You need accountability and mentorship.
You want to expand your knowledge and skill set.
How to Find a Small Business Coach
If you check out on each of the points listed above, you need a business coach. But finding the right person can be challenging. Here is a list of attributes to look for in prospective hires to help you filter out the amateurs from the experienced. The qualities you should be looking for in a business coach include:
Does the coach have experience in your industry?
Does the coach understand your goals and objectives?
Also, does the coach communicate properly?
Does the coach offer a clear strategic outlook?
Does the coach have references and certification?
If the coach can fill out some of these requirements, then they may be a good option for your business. Always remember to make your objectives and goals clear to any business coach you hire. This ensures that they can accurately pinpoint the areas that need immediate attention while helping your growth in the long run as well.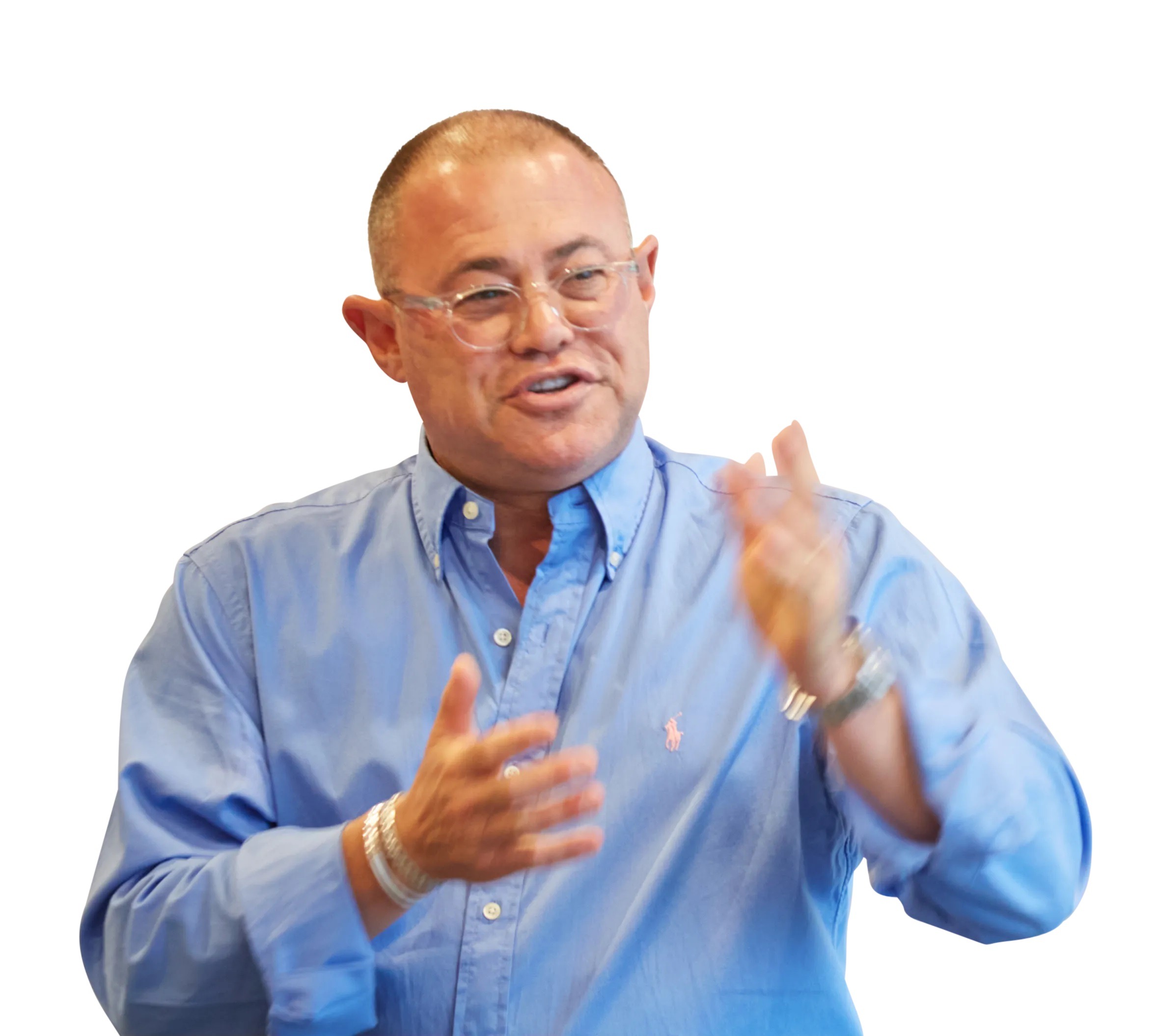 I'm Darren Finkelstein 'The Accountability Guy'
I'm a sought-after, highly experienced Accountability Coach, Business Advisor & Mentor. I work with high-performing entrepreneurial business owners and their teams. Also, I am a conference and event speaker on all matters of accountability and getting stuff done.
My past experience includes working at Apple for 10-years as 'Manager of Commercial Markets' during the inspirational Steve Jobs era. Then, building a successful entrepreneurial business for 15-years in the marine and lifestyle industry until we successfully sold and exited. I'm the author of three bestselling and award-winning books and are a part-time summer presenter in Melbourne on radio 3AW.
Accountability is my specialty; it's a tool that I've mastered for my business over many years. It held me in good stead at Apple, and it kept me ahead of the game in our business. The result is that I'm incredibly focussed, well organised and outcome-driven which has led to my business success. Yet for others, accountability frequently makes people nervous, as it requires us to step up our game, be introspective and hold ourselves to account, which can be very uncomfortable initially until you harness the power and momentum it generates, with the realisation how powerful it is, and how effective you could become.
Did you know that the A-word 'accountability', is regularly misspelt and often misunderstood? Businesses don't really understand the difference between responsibility and accountability? Both are cousins but not the same. You see, you are responsible for things and accountable to people, hence the confusion. To me, being accountable means 'doing the things you say you are going to do', and 'getting your team to do the same'.
Work with me directly and I'll keep you accountable, hold you to your commitments, promises and goals in my One-On-One Sessions (limited spaces available) or perhaps you and your team would like to join one of my private Mastermind Group Forums, or try my (D.I.Y) online program 'Accountability Made Easy'. Want to know more about working with me? Visit Working With Me.
It's my desire to hold everyone in the room to account, which makes me an engaging Speaker on the subject of 'Accountability' for your next event, conference or workshop face-to-face or virtual. My goal is to not motivate but to inspire your audience to take action for themselves so they too can implement and execute.
I've got a full playbook of strategies that I'm privileged to share or maybe we can create a totally bespoke and customised package to suit your individual or team needs. For more information, visit my website.
—
After reading this, how likely are you to achieve your; goals, promises, obligations and commitments alone? Unlikely I suspect, without external assistance.
Book your FREE Unboxing Session with me 'The Accountability Guy'!
Together we'll examine exactly where you're at, what's worked and what hasn't. We'll take a look at your priorities to set the path moving forward.
Each Unboxing Session includes
60-90 min obligation-free Zoom call to discuss your goals, promises and commitments
Examine your priorities
Review your 'To-Do List' and we'll dig-in to how you will implement
Together, we will create a plan and set timelines
Click here to book your free session.
For more information visit: https://tickthoseboxes.com.au